Alright, so last month was ca-raze-zay!
Very busy and that made me very scatter-brained!
So I am just now sharing my adorable necklace from
Just Be Jewelry with you.
You get to choose the names or phrase to put on there and I chose to go with my chidlren's nicknames. Chicken, Fifi and Coco.
Here's what it looks like.
What I love about this necklace:
- It is a good weight. You can tell it is quality and not flimsy at all.
- It is really chic.
- I love the personalization aspect.
- It comes with a chain (not many Etsy shops do that).
What I suggest when you order one:
- I would specify in what order and where you want the names. If I could re-order this I would specify that I wanted "Chicken" on the top line with a dot one each side and with "Fifi" and "Coco" on the bottom line with a dot between.
- Also I didn't realize I could choose between all caps and lowercase. The more communication you give the better!
This is their image where I like the spacing and dotting better...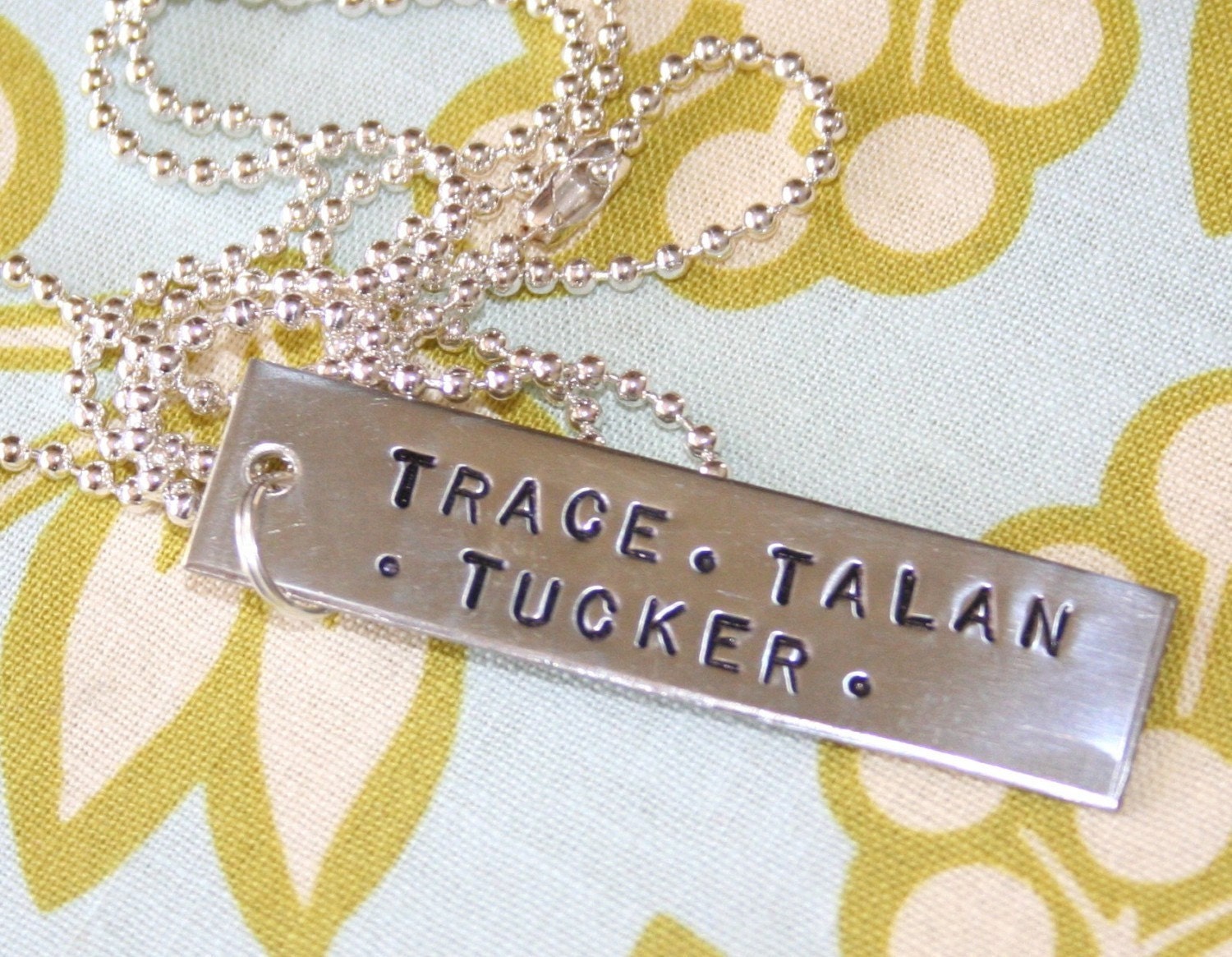 SO CUTE, right?
These would make SUCH a fab Holiday gift.