You'll find House of Rouse to be a terrific source for memorable, unique, high quality items for those hard-to-buy-for people on your gift list. You might find a few things for yourself too!
I have seen cool photographs of letters made to spell names and words before, but these are photos of letter found on Temple grounds. SO COOL. I love
this print
which reads, "I love to see the Temple I'm going there someday".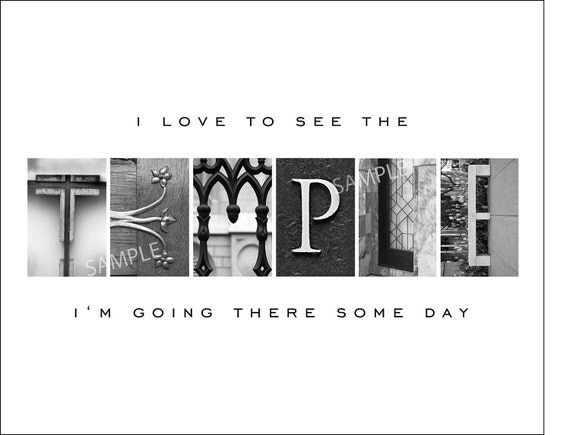 I also love these
personalized Mission t-shirts
. It's the perfect gift to get for a departing missionary to wear on P-Day. My husband has a tshirt with his mission name on it and he STILL wears it...10 years later. And they even have style for Sister Missionaries. I would have totally worn this on my mission. There are quite a few colors available and have ALL missions available!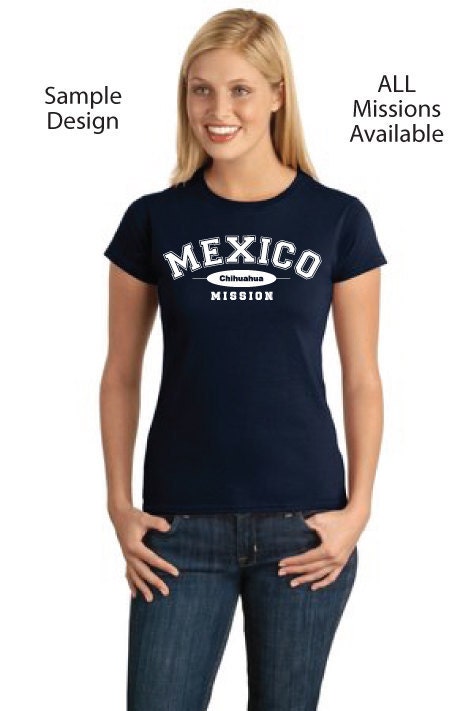 . . . . . . . . . . . . . . . . . . . . . . . . . . . . . . . . . . . . . . . . .
Birds of Ashmae offers amazingly cool hand drawn and colored art for everyone. From LDS Temples to family portraits and everything in between. I love the modern water color styles. You HAVE to check out this shop. It's crazy cool.
Our current Temple is the Washington DC Temple. I love driving on the main highway and suddenly...there it is. It always takes my breath away. I would love to hang
this print
in my home. It's so unusual and gorgeous. Check out the shop for your favorite Temple!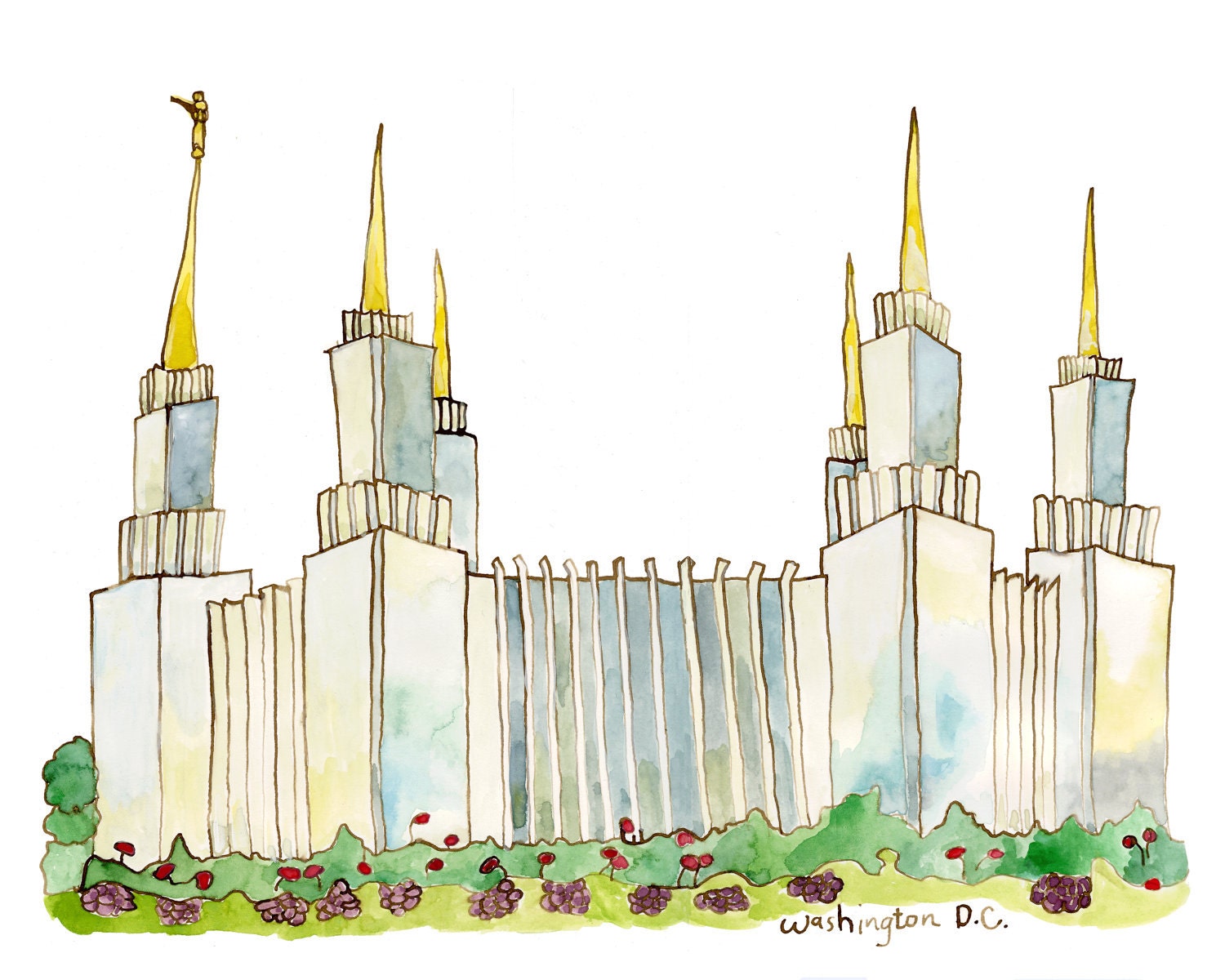 And what could be more awesome than this?
Personalized family portraits
. Here are examples of what some look like.
I am dying at the sheer coolness of it.